GhostSolo
GhostSolo update (0.5.0) - February 2021
Membership updates, table of contents support and bug fixes for my Ghost theme "GhostSolo"
---
GhostSolo is free and open-source Ghost blog theme. It is currently running on this blog. Find the latest information here or download the theme from Github.
Membership changes
Ghost has introduced a new way for blogs to implement membership which does not depend on the theme. I feel this is a much cleaner method than previously where themes had to implement individual membership pages and blogs had to write custom routes.yaml.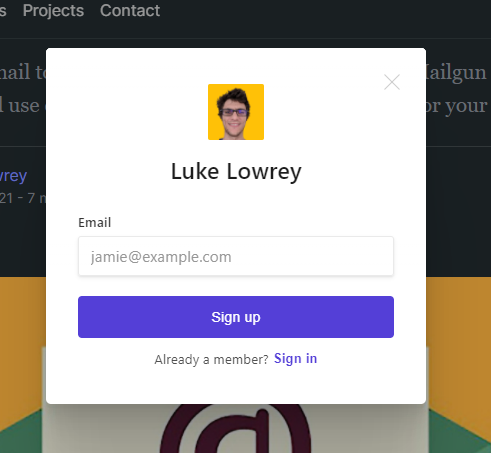 Moving forward GhostSolo will only support using Portal for signups. This means the signup button from the header has been removed. The signup forms on the home page and footer however will stay.
Table of contents template
I have added a new post template to enable table of contents for longer posts. It will automatically look at the headings in your post and generate a table of contents on the right of the page.
To use the template, edit the settings of your post and look for templates.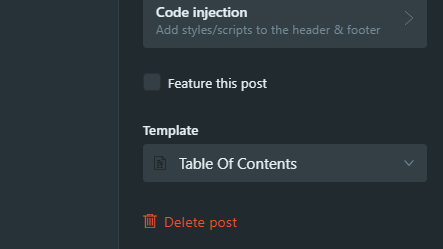 See this post for an example.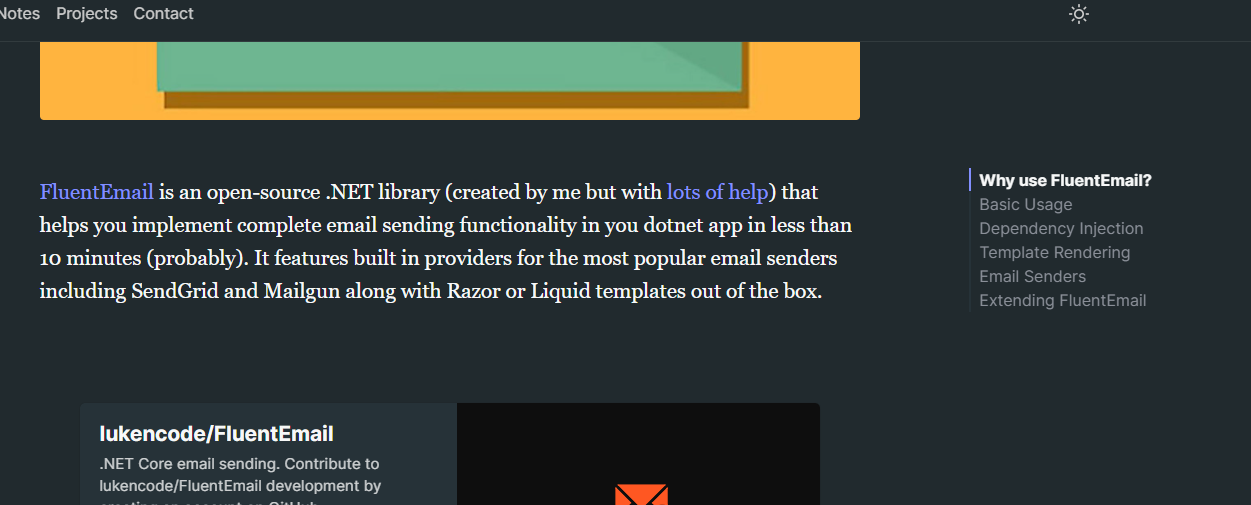 Other changes
Improved display of Ghost Editor elements - bookmarks in particular see the link at the top of the page for an example
Updated Bootstrap v5.0.0-beta1
Fixed issue where the post date did not display correctly
Fixed some display issues on smaller screens
Future plans
Add search functionality
Better documentation of theme usage
Better support for social networks
---
Let me know on twitter if you are using the theme or if you have any feedback.